Fresh Farm Market
_Palmyra's Neighbourhood Food Market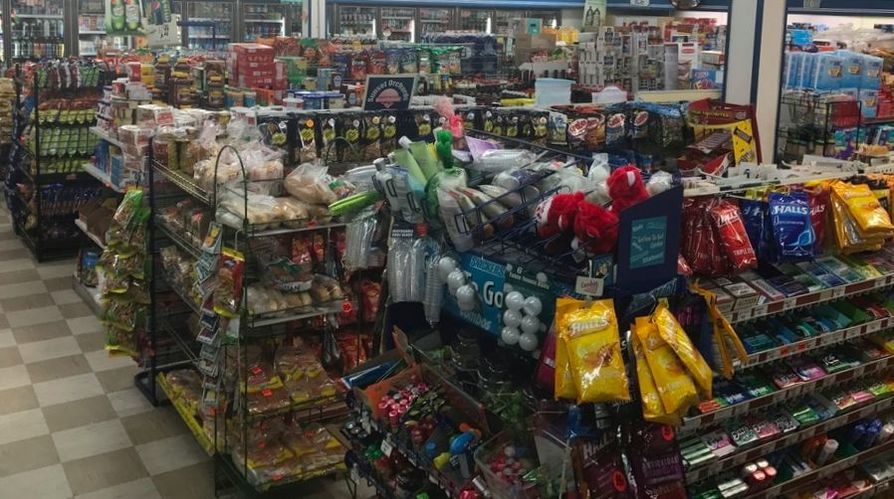 Fresh Farm Market is a full-line convenience store in Palmyra, NJ offering a wide variety of fresh foods, beverages, snacks, groceries, cold cut, lunch meats, cold and hot sandwiches, breakfast sandwiches and other convenience products, along with friendly customer service.

Our fresh coffee program includes a large variety of flavors and fixings to satisfy everyone's coffee craving! Our store offer services such as ATM's, Western Union money transfers, lottery tickets, pre-paid calling cards, gift cards, fishing and hunting licenses, live bait, tackles.

​Fresh Farm Market has a long history of community service. We believe in giving back to the communities we do business in by supporting local community causes and events including education, kids programs, and youth sporting events.
---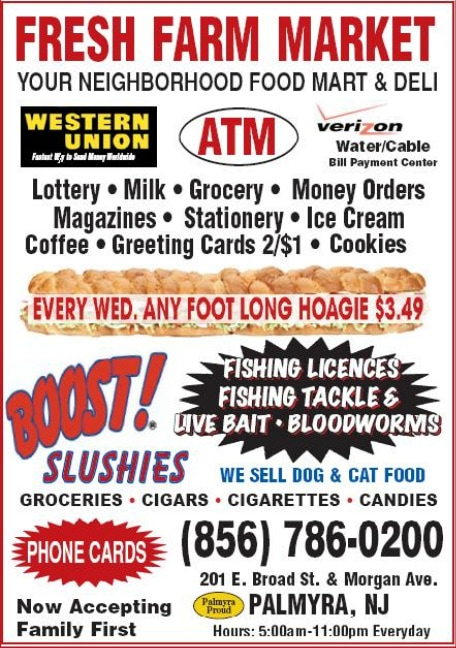 Store Address :

​Fresh Farm Market
201 East Broad Street,
Palmyra, NJ 08065-1606
Phone: (856) 786-0200